Day 4
Tulsa, OK to Groom, TX
I had a nice time in Tulsa with my sister. My mom had flown in the day before, and the three of us went out to dinner at some italian place. Our waitress was really weird and scared us, but the food was good, and my sister drew funny pictures of a spoon being attacked by a fork.
I had a nice time sleeping on the couch, and let my mom sleep with my sister (Mel kicks!). Got up in the morning and got ready to go.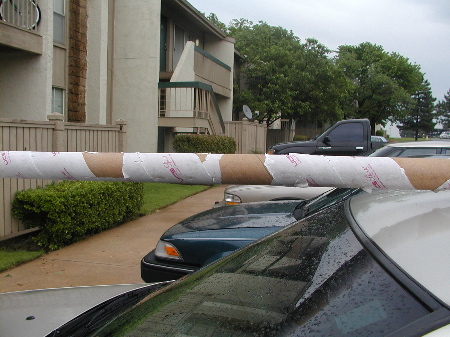 Here you can see my tube was hating all the rain. Cardboard was not designed to get wet like that!
Mom and I took off along I-40. This part of the trip happened to follow parts of old Route 66, so we decided to stop and see some od the Route 66 stuff along the way.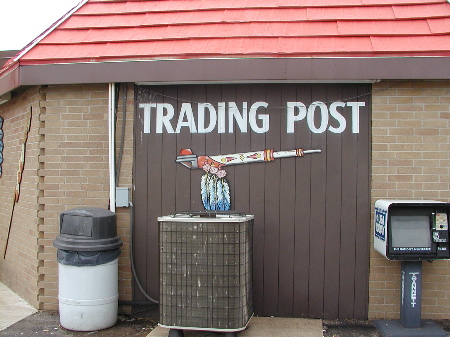 Who can resist a Trading Post?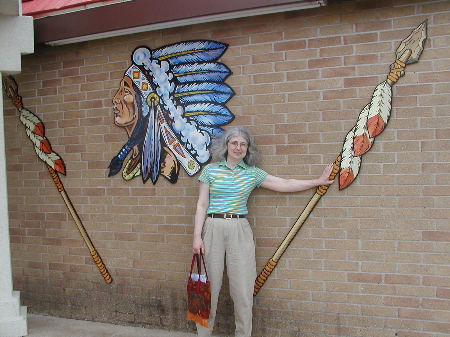 There's my mom posing in front of the store.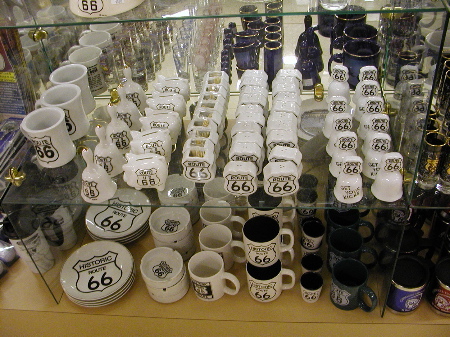 Wow lots of silly Route 66 stuff. You can find stuff like this in almost every store along the way.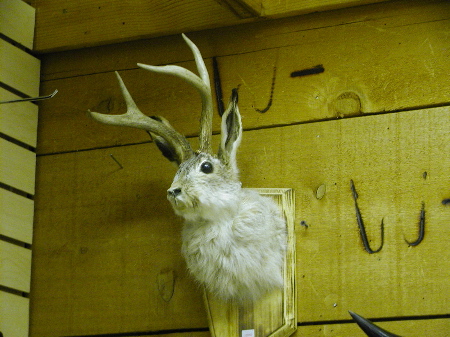 A jackalope!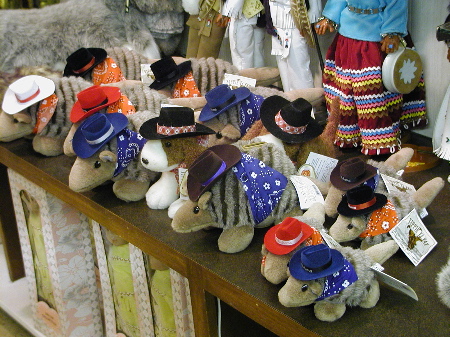 Wow little armadillos with hats. We bought one for my dad :P
Then we got back on the road again, until we got to Shamrock, TX. Stopped by the U-Drop Inn. It was encouraging to see that they are remodeling it.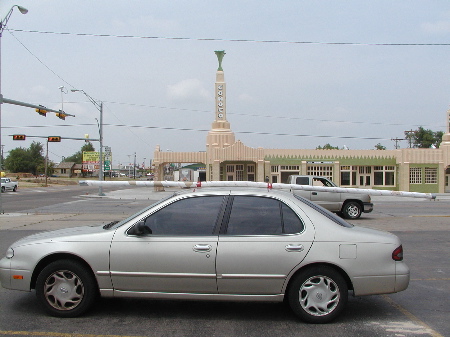 My car wanted to get in as many pictures as possible.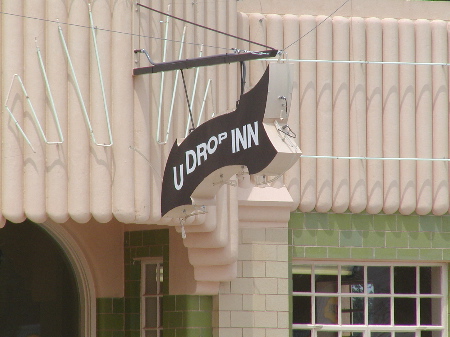 So that was part of Shamrock.
We continued along I-40 until we saw something that just demanded we pull over!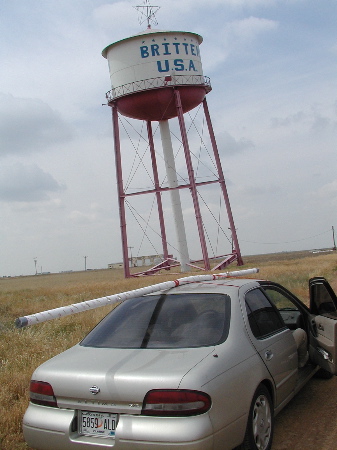 The leaning Brittten water tower!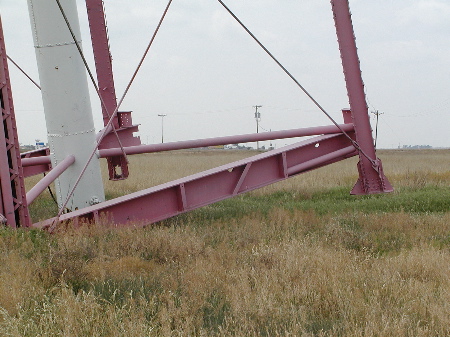 Yes that right leg is several feet off the ground!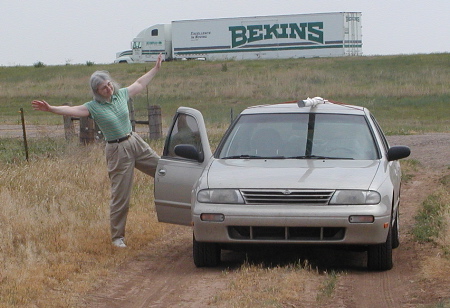 Uhh I don't know what my mom is doing there...leaning?
We figured the tower was just falling apart like everything else along the way, but it turns out they built it like that! They built it like that to attract visitors from Route 66, and it sure worked for us.
So then we continued along I-40 until we saw a sign that screamed, "Largest cross in the western hemisphere! A spiritual experience you will never forget!"