Day 7
San Luis Obispo, CA
My mom and I had a nice relaxed morning, while we waited for Nick and Gina to head down.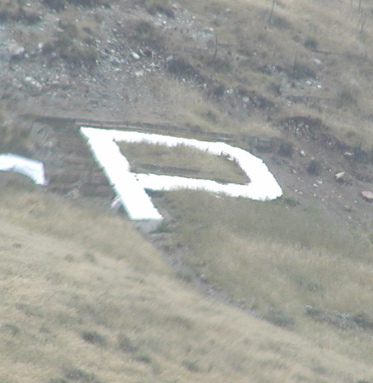 This is the P for Cal Poly. We headed over there and I bought a Cal Poly Track t-shirt at the bookstore.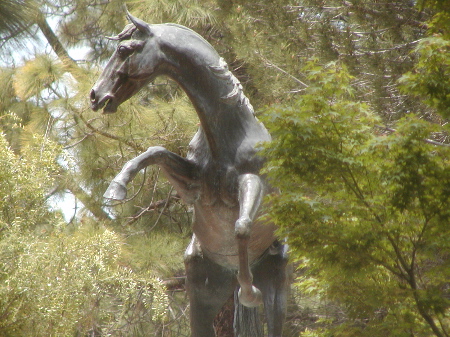 This is a cool horse that was on campus.
Then we went downtown and did a little shopping. I met up with Nick and Gina there, and my mom got to hang out by herself for a few hours.
First we went to this burger place to eat. They had yummy burgers with avacados on them. Good fries too!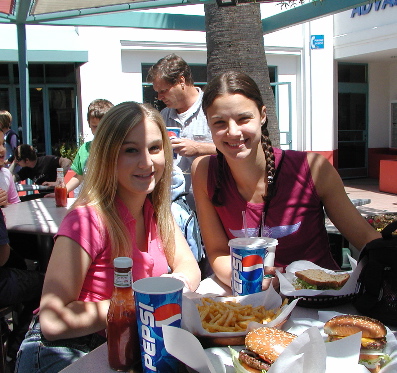 This is Gina and me enjoying our food under the funky shadows.
After we ate, we decided to drive to the beach.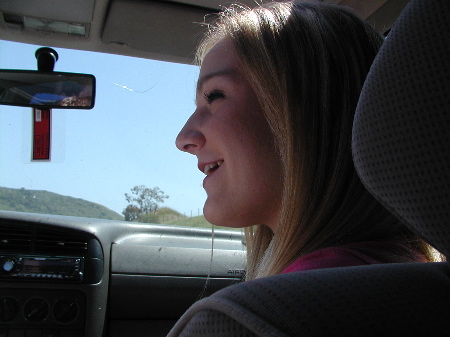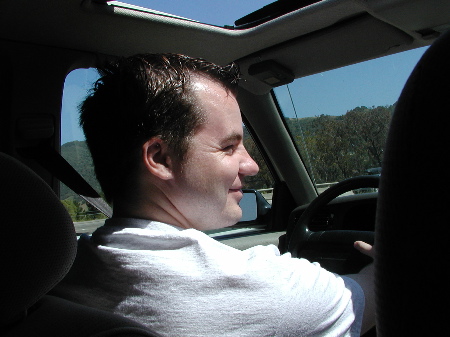 Saw lots of cool signs...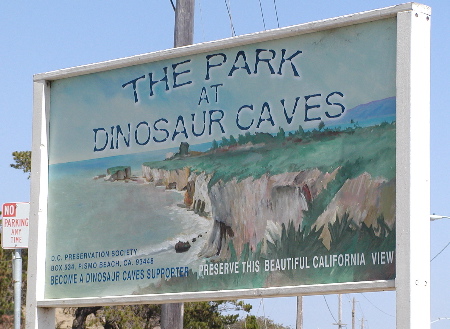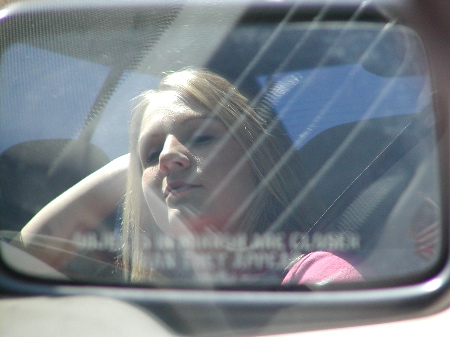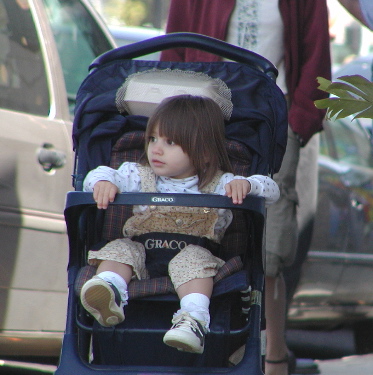 This kid was just too cool.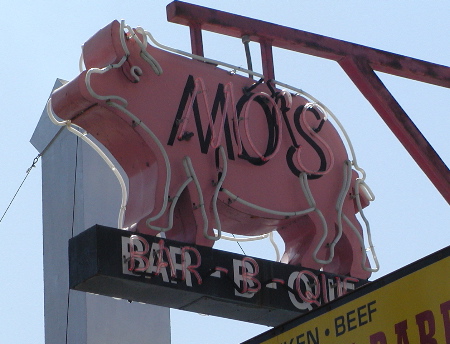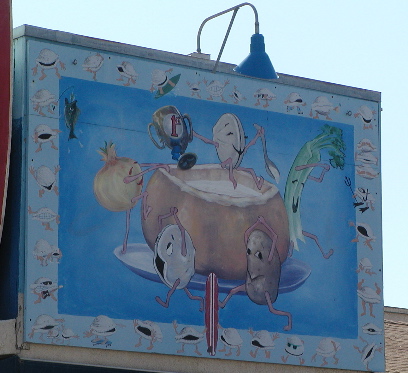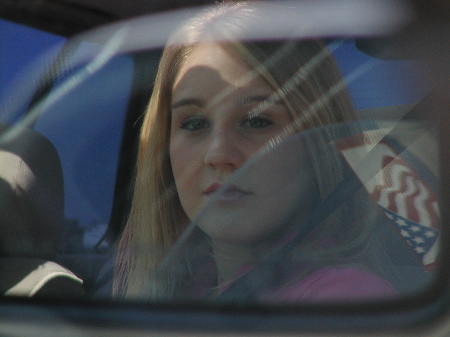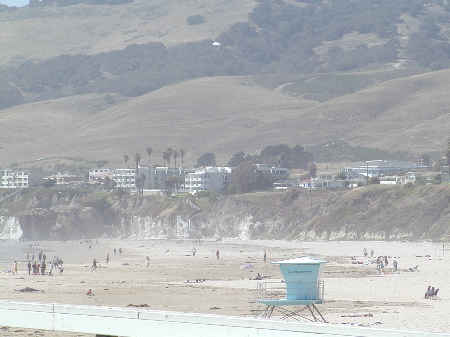 The beach!

Darn :(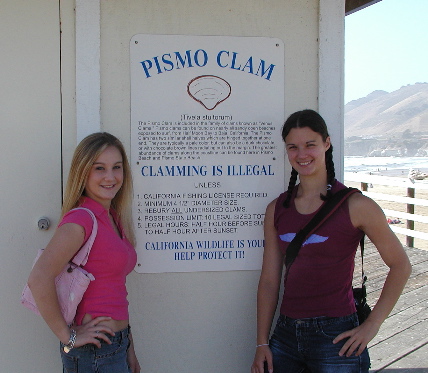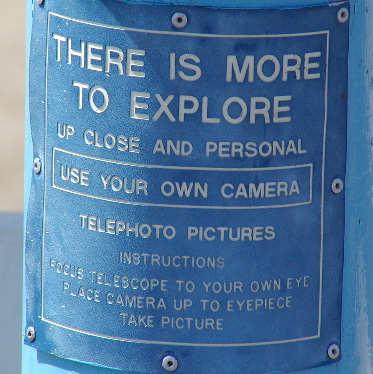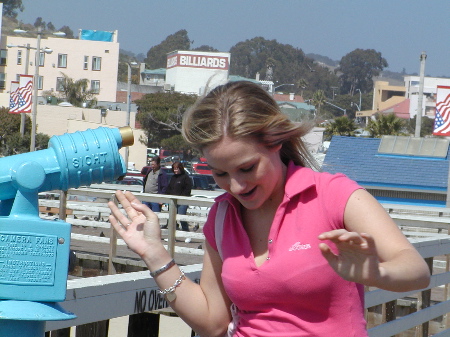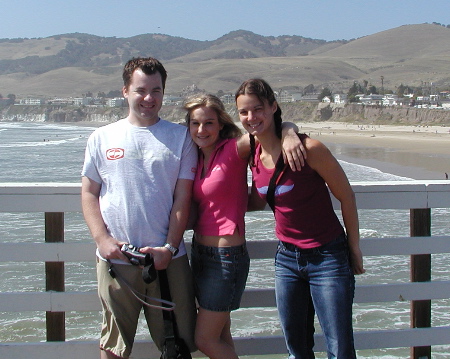 It was a little windy! Excuse our wild hair.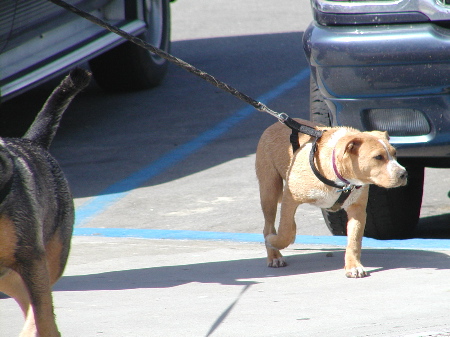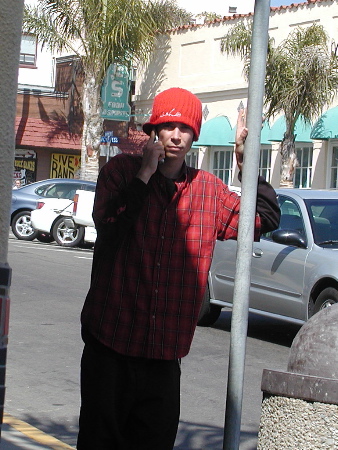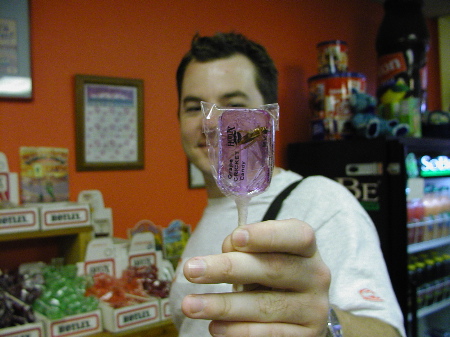 Yum bug candy!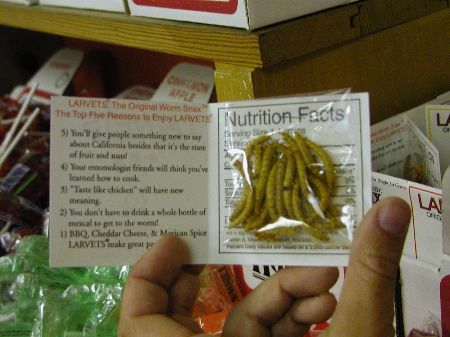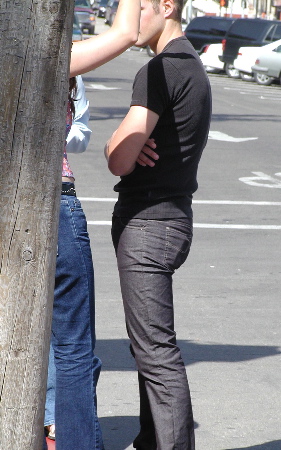 Those were some tight jeans! I just had to take a picture. Thank goodness I have a nice zoom lens ;)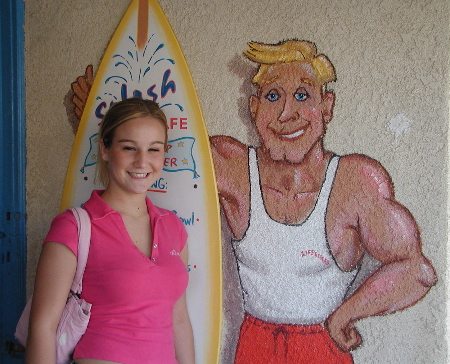 Gina and her hunky dream man.
My mom took the pictures below, when we went back to SLO.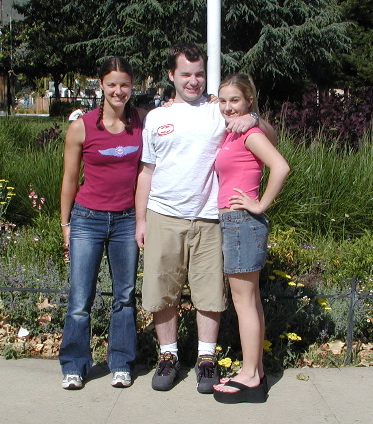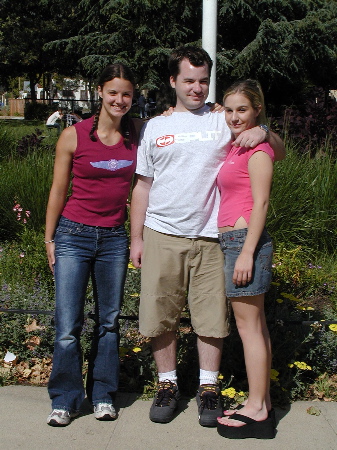 So I had a really great time with Nick and Gina :) Too short of a visit though.
More on my visit from Gina's Journal
Day 7 - San Luis Obispo, CA to Davis, CA