Day 1
Athens, GA to Jonesboro, AR
Time to head home for the summer! I had spent the last couple days packing, and today started out as more of the same. Luckily my boyfriend, Michael, is very patient and was able to tolerate a very stressed out, freaking out Becca.
Once everything was packed up and put away, and my house was cleaned, we were off! Well only to UGA to pick up the pole I had bought that year, and to say goodbye to each other.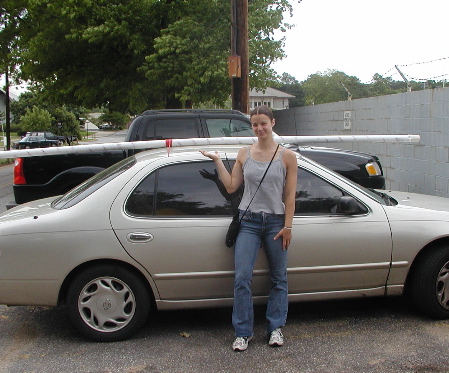 This is me and my cute little Altima, with my pole, ready to hit the road.
Michael and I said goodbye :( Won't get to see him again until August!
And then I was off!
Had a very uneventful drive to Jonesboro. Got in pretty late, since I left late. I went to Dub's house, where I was staying. He had just graduated from grad school so his mom and brother were still in town. We all camped out on the living room floor. Fun times :)